FIT: My Workout

You love exercising and you love making a difference in your community. Here is your chance to combine those two passions! Host your own Shatterproof FIT fundraiser at your favorite workout space and raise funds to end the devastation addiction causes families.

Whether it's yoga, spinning, barre, or boot camp, rise up to shatter the stigma of addiction. Honor lost loved ones, celebrate those in recovery, and bring the disease of addiction into the light.
It's Time to Rise Up Against Addiction
The Issue
Every day, 174 Americans die from drug overdose, and in 2016, 2.1 million people in the U.S. had an opioid use disorder.
What Makes Us Unique
Shatterproof is the only organization with a national event series dedicated to uniting the community to shatter the stigma of addiction.
How We Help
We're committed to ending the devastation addiction causes families. The money you raise supports advocacy efforts, provides evidence-based resources, and helps end the stigma of addiction.
---
SoulCycle is a 45-minute indoor cycling class that features high-intensity cardio, muscle-sculpting strength training, and rhythm-based choreography.
An indoor cycling workout that allowed everyone, regardless of fitness level, to unleash their highest potential.
Backed by the science of Excess Post-Exercise Oxygen Consumption (or EPOC), Orangetheory'sheart rate monitored training is designed to maintain a target zone that stimulates metabolism and increases energy
Inside our yoga fitness studios, something amazing is happening. With this high intensity workout, you'll push past physical boundaries with an open mind and a beating heart, turning doubt into security, strangers into friends, and stress into sweat.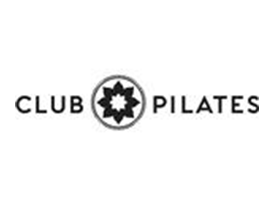 Born in San Diego in 2007, Club Pilates has expanded acrossthe nation, bringing Pilates to hundreds of thousands of people. In 2016, we served up over 2.2 million workouts to our dedicated members...and we're just getting started.
CrossFit is constantly varied functional movements performed at high intensity. All CrossFit workouts are based on functional movements, and these movements reflect the best aspects of gymnastics, weightlifting, running, rowing and more.
Fit Body Boot Camp is home of the Afterburnworkouts -a group personal training program where you'll get high energy, fun, and challenging workouts designed to burn maximum fat and tone your entire body in only 30 minutes.
The Burn Boot Camp workout is designed to maximize your results in just 45 minutes with an average burn of 700 calories per camp.
A Barry's class can burn up 1,000 calories or more. It tones muscle, and boosts your resting metabolism, so you continue burning calories after the class is over.
In less than an hour you will achieve a full-body workout concentrating on the areas women struggle with the most: hips, thighs, seat, abdominals and arms.
At the cutting edge of fitness research, The Dailey Method combines ballet barre work, core conditioning, and muscle strengthening through yoga, pilates, and orthopedic exercise.
Studios
Select A My Workout Fundraiser:
Platform Logo
Goes Here
Top my workout fundraisers
Top My Workout Fundraisers