Rock 'n' Roll San Diego
Tour San Diego by foot as you run through all of the city's favorite neighborhoods on a course lined with live music and entertainment. Join Shatterproof, along with our partner, the Rock 'n' Roll Marathon Series, in San Diego, CA on May 30-31, 2020.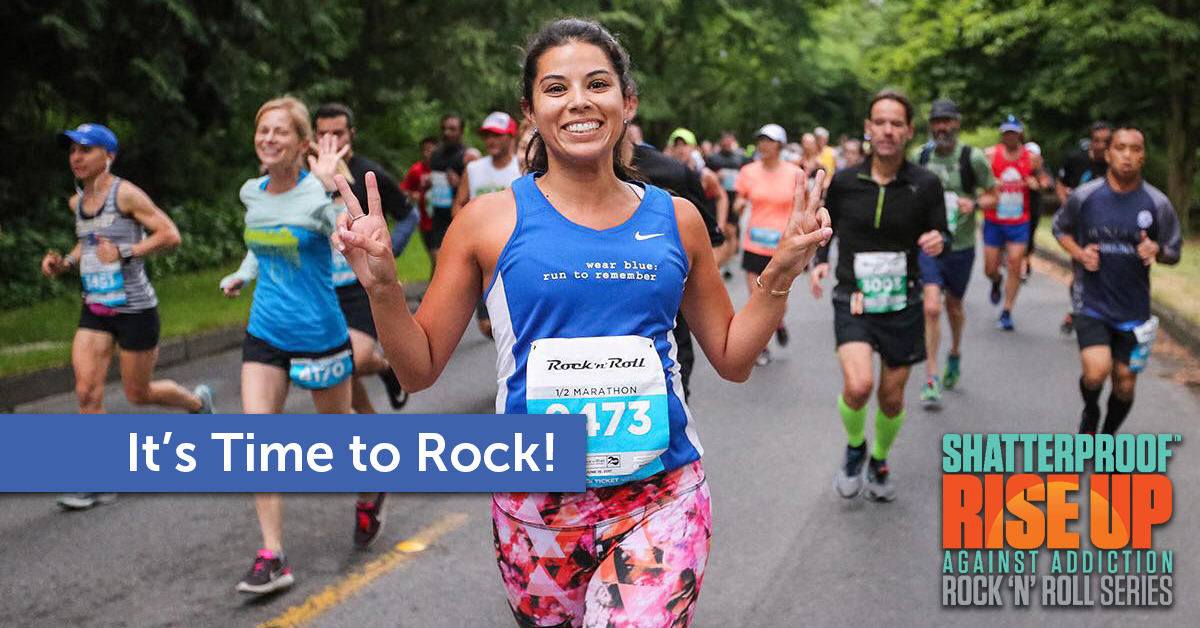 Runners from across the region will unite to support those who've lost a loved one to addiction and celebrate those who are living in recovery today. You can participate as an individual or with a team.

Distances include: Marathon, Half Marathon, and 5K.

Fundraising minimum: $500

Fundraising support: Shatterproof will help you every step of the way, through easy-to-use fundraising tools, practical tips, and guidance from your personal Relationship Manager.

Fundraising goodies: When you raise $500, you'll receive free entry and a Shatterproof Dri-fit t-shirt. And when you reach $1000, you'll also get a Shatterproof Top Fundraiser jacket.

Will you join us? You're invited to ROCK the biggest running festival to hit the capital city! More than just a political capital, DC is a cultural capital with an endless list of things to do and experience during race weekend.
Why get involved? Every dollar raised helps Shatterproof advocate for policy change, educate the public to end the stigma associated with addiction, and provide trusted, evidence-based resources for families.

Learn More
http://www.runrocknroll.com/San-Diego
Teams and Walkers
Select A Team: